Classes AT KDA
Come Join the Fun!
We have the dance class you want!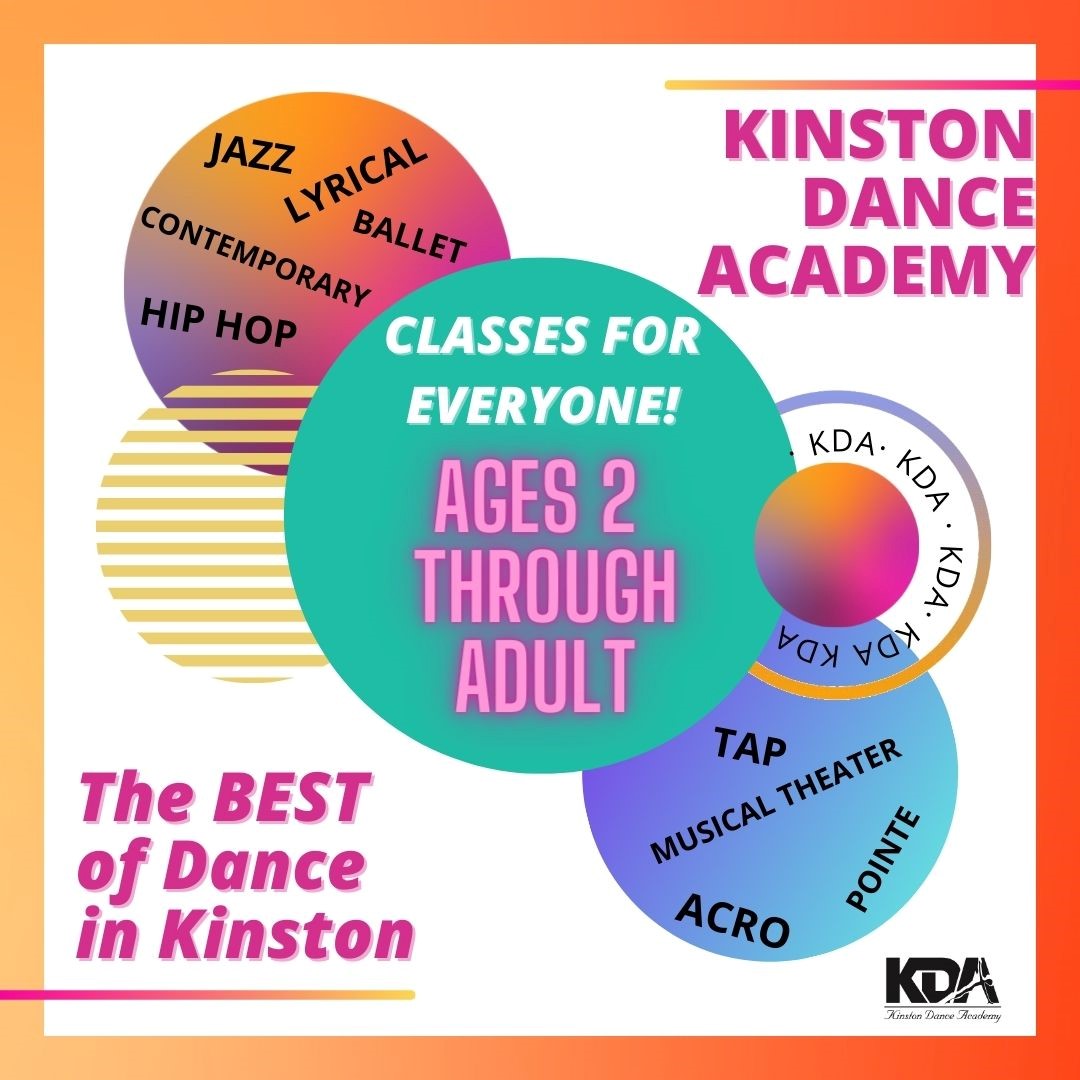 Acrobatics/ Creative Movement - Ages 3-5
Children will begin with creative movement stretching, and dancing. Mini obstacle course time with hoops, tunnels, and balance beam will also get kids jumping to the music. Class then proceeds to beginner acrobatic skills such as forward rolls, bridges, and backbends. Tumble class will help develop flexibility, coordination, and physical fitness. Get your toddler moving in this fun filled class. Class time is 30 minutes.
Lyrical
Lyrical is a fusion of ballet and jazz dance. Lyrical is primarily based in ballet with emphasis on balance and control, but enjoys the freedom of movement and style related to jazz. Lyrical choreography is commonly set to popular music. The movement of the dancer interprets the emotion of the song. Class consists of warm up stretch, isolation and floor work, across the floor exercises, and dance combinations. This is a very dynamic and expressive class.
Modern
This class encourages the student to be expressive and take risks with dance while learning how the body can move through space. Class has full body warm up and stretch, oppositional tension and weight change exercises, partnering skills, and dance combination work – all to help with articulation of the body.
Hip Hop – ages 7 & up
This popular class teaches contemporary street dance and is always age appropriate. This is a high energy class that uses music you hear on the radio, rap, pop, and R&B. It is unique in that it allows its
Kinder Combo Program – ages 3-5
Kinder programs l and ll are combination tap, ballet and acrobatic classes designed to introduce young children to the fundamental techniques of dance. The class gives your child the opportunity to learn about each subject while mastering basic steps, step combinations, and appropriate terms for steps. Students will also participate in craft activities, movies, and story time throughout the year. The class helps children gain self-confidence and improves rhythm, memory and stamina. Children also learn respect, self-discipline and the joys of teamwork.
Acrobatics/Tumbling – ages 6 & up
Acrobatics class is a combination of gymnastic skills and dance. This class helps to develop balance, agility, strength, muscle control and flexibility. Acrobatics is a very physically demanding activity. Class time will be divided between warm-up exercises and perfection of tumbling skills while integrating basic dance movements. Students will be taught basic skills (ex. Forward rolls, backward rolls, bridge, cartwheels) and skills grow as a student becomes more proficient. The benefits of more flexibility and upper body strength will give him/her an advantage in all other forms of dance.
Adult Classes
Ladies and gents! Dance is a wonderful way to be active and healthy. Our adult classes offer a variety of dance and dance-based fitness options, including Jazz, Tap, and Hip Hop. Classes are ideal for beginners, former dancers, and anyone who like to dance their to a healthy lifestyle. For more information, visit our classes page or call us!!
Musical Theater
Musical Theater is a true American born art form and it is AWESOME. Children will learn to sing, dance, and act; a real triple threat! They will do numbers from shows and build a repertoire of Musical Theater knowledge to last a lifetime.
Sign Up For Classes Now !